During our social distancing at home, I have had several clients ask me what gym equipment they should buy to get a workout in at home.
Many people start with a treadmill or, lately, a Peloton. That's fine, but they aren't very versatile. Plus, how many of these pieces of cardio equipment eventually become expensive clothing rack?
Some people may grab a couple of small dumbells, usually 8 lbs or 10 lbs. Good for a start, but they will quickly outgrow those weights. Adding more can become quite expensive, as these weights increase in price as they increase in weight.
If you really want to invest in some equipment to use at home, I suggest investing in one piece that has multiple uses so you get more bang for your buck. Here are my top 3 picks (in no specific order):
TRX SUSPENSION TRAINER
The TRX Suspension Trainer is a great piece of equipment that is so easy to use. It uses your body weight against gravity for the resistance. By simply moving your feet to change your angle, you can make an exercise easier or more difficult, so everyone from beginner to elite athlete can use TRX.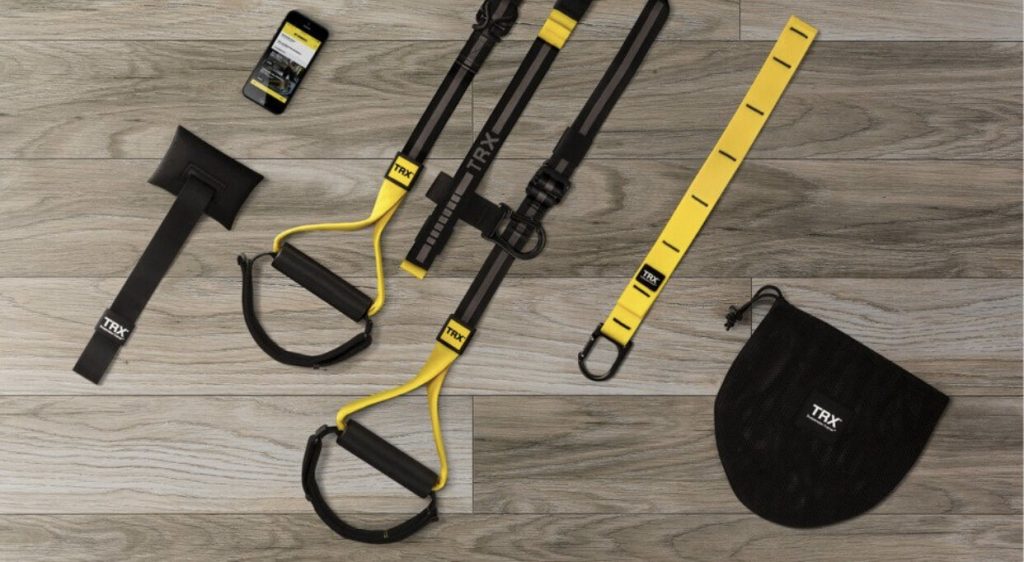 The TRX allows you to perform a multitude of exercises in all planes of motion, from strength to stretching and mobility. You can do yoga type workouts, as well. You will work your entire body with the TRX.
TRX Suspension Trainers are very portable. You can use the door anchor to workout in your house, or take it outside with the suspension anchor, and hook it to a tree branch or piece of playground equipment.
The TRX Home2 System includes a 1 year free subscription to the TRX app, door anchor, and suspension anchor. This system usually sells for $199.95, but at the time this was published, is on sale for $184.95.
You can check out the TRX at trxtraining.com.
SANDBAG
I love the sandbag. Like the TRX, everyone from beginner to elite athlete can use a sandbag. You can perform a multitude of exercises in all planes of motion. Because of the sandbag's awkward load, you will need to incorporate your core in just about every exercise.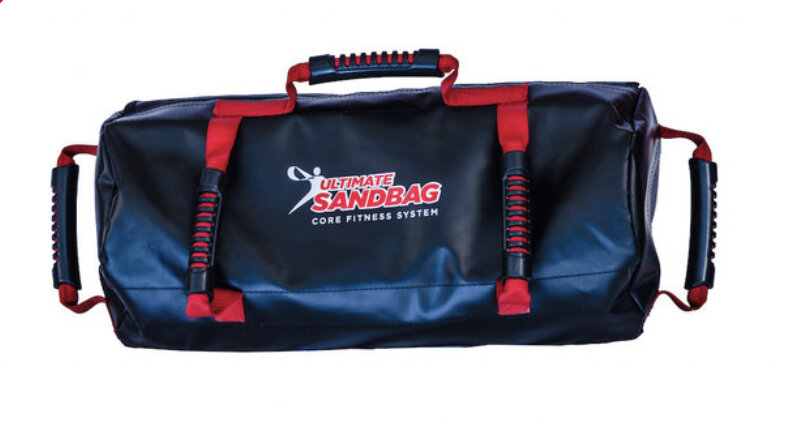 The sandbag is also portable. If you want to venture out to the park for a workout, you just have to grab your sandbag and go.
I use Ultimate Sandbag brand sandbags. I like these because they are durable and have several handles with different grips, making it easier to perform many different exercises.
The sandbags come in several sizes. For beginners, starting with the Kickstarter package or the Core package will get you far for a very long time.
The Kickstarter is fillable up to 40 lbs, and comes with 6 digital workouts and a manual. It sells for $71.99, but at the time this was published, the Kickstarter is on sale for $64.99.
The Core package fills from 5 lbs – 20 lbs, and comes with a training DVD and booklet. The Core package starts at $79.99, but at the time this was published, is on sale for $69.97.
You can check them out at ultimatesandbagtraining.com. You can also find other sandbags at Dick's Sporting Goods or Amazon.
ADJUSTABLE DUMBELLS
Purchasing dumbells in multitude of weights can get quite expensive. Investing in adjustable dumbells can keep that price down. Also, saves on space needed to store the dumbells.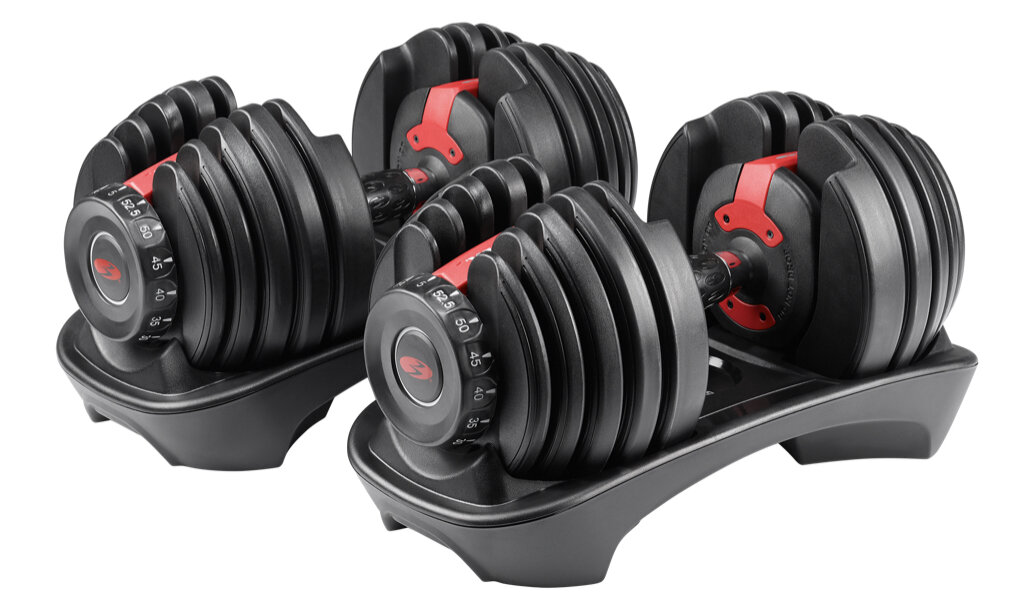 Using these dumbells, you can perform many different exercises hitting your entire body. You can also adjust the weight needed for each exercise.
Bowflex has some great adjustable dumbells. The range in the amount of weight that can be adusted. The Bowflex SelectTech 552 is the cheapest at $329, and and adjust from 5 lbs to 52.5 lbs. The dumbells increase in adjustable pounds and in price from there.
Check out Bowflex.com for more information on their adjustable dumbells.
You can also find other adjustable dumbells at Dick's Sporting Goods and on Amazon.